Celebrate National Chocolate Day by Pampering Your Skin with Cocoa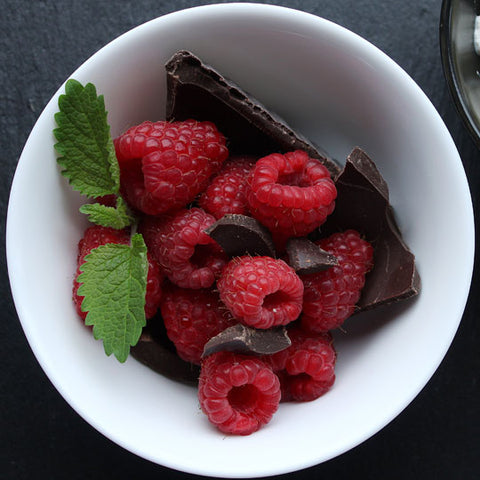 Product Spotlight: The Benefits of Cocoa Butter & Cocoa Extract for Your Skin
On October 28th, we celebrate all things chocolate with National Chocolate Day. Though Source Vitál doesn't make any chocolate treats for you to nibble on, we do make some products for the skin and body that contain an indulgent dose of chocolate-y goodness.
This superfood is packed with nutrients and antioxidants to help nourish the skin and aid in restoring skin's natural beauty.
Grab your favorite chocolate bar- or slice of chocolate cake, and your favorite Source Vital products for the ultimate celebration of one of the world's most beloved flavors.
A Little Morsel of Cocoa History
Cocoa Butter and Cocoa Extract are derived from the cocoa tree, native to the tropical regions near the hot and humid climates of the equator. The cocoa tree can be traced back nearly 4,000 years where it was used in spiritual ceremonies and was heavily consumed.
Processing the cocoa is difficult, manual work and an incredibly labor-intensive process. A year's crop from one tree yields just over half a kilo of cocoa.
Cocoa pods are hand-harvested from the trunk and branches of the tree where they grow, then the beans must be manually extracted from the pods.
After the extraction, the beans undergo a fermentation process, which yields such products as cacao nibs, cocoa butter, cocoa extract, and chocolate liquor.
Additionally, ingredients, such as cocoa butter come from fair-trade certified sources.
Good Enough to Eat… and Apply to Your Skin
To get your topical chocolate fix, seek out products that contain cocoa extract or cocoa butter.
Tackle Dryness
Cocoa is very effective at preserving the skin's moisture balance, and protectively reinforces the skin's natural barrier. This helps reduce water loss within the skin and can keep your skin hydrated for much longer.
Protect from the Elements
Cocoa is also an excellent source of antioxidants, which can help prevent environmental wear and tear from harsh pollution, artificial heating or cooling, and ruthless weather.
Cocoa is also a good source of Vitamin C, as well as Omega's 6 and 9, which add soothing and protective properties.
Keep Up Appearances
Another useful benefit of cocoa is that it promotes a feeling of healthy blood flow in the body, which results in healthier, nourished skin cells. This increases the overall vitality of the skin, making it look more youthful. Even better, Cocoa also has smoothing properties which can help diminish the appearance uneven skin textures similar to cellulite.
Additionally, use a cream rich in cocoa butter early on during pregnancy to prevent or lessen the formation of stretch marks. By keeping skin hydrated and nourished, it can provide the skin a more elastic feel that protects it from breaking or tearing during times of rapid body changes. 
Go Ahead, Indulge!
You'll find cocoa extract in products such as Active Silhouette Lotion, which addresses visible signs of cellulite and boosts the feelings of proper circulation.
Cocoa butter can be found in other body products such as our line of body creams like Nourishing Body Cream, and facial moisturizers like Soothing Cream, Max Moisture Cream and Jasmine Fine Line Cream – all perfect options for body and face as cooler weather is just around the corner.
Next time you consider caving into your chocolate craving, consider applying those delicious benefits to your skin as well!
 ABOUT THE AUTHOR
Tr
acey Ellis is a beauty enthusiast with over a decade of experience in the beauty industry. You can find her in the lab, manufacturing Source Vitál Products. Tracey is a New Yorker living in Texas and spends her time cooking and spoiling her miniature husky, Tabasco.
Shop Products Made With Cocoa Butter
---