Join the Cause: Source Vital's October Initiative for Breast Cancer Awareness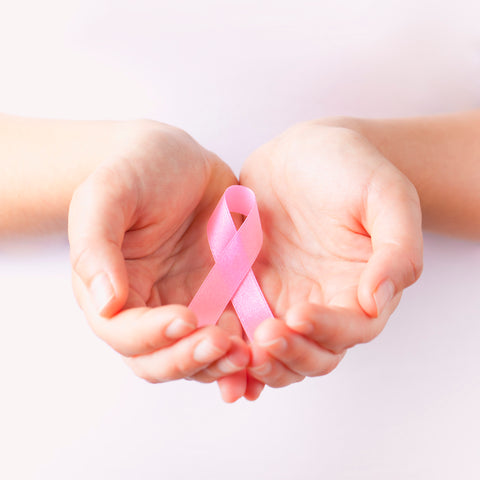 At Source Vitál, our commitment to philanthropy runs deep, and each October, we prioritize our support for Breast Cancer research. One of the cornerstones of our company's mission is the belief that "Women's Rights are Human Rights." With this core value in mind this October, we continue our dedication to supporting The Rose, a leading nonprofit breast health care organization in southeast Texas. Our alignment with The Rose stems from a shared belief that all women deserve access to quality healthcare and that empowered women have the potential to change the world.
The Rose: Pioneering Breast Health
The Rose is at the forefront of breast health services, offering advanced breast cancer screenings and diagnostic services such as mammograms, ultrasounds, and biopsies. They provide access to high-quality breast health services and treatments to over 40,000 women annually, without discrimination based on their ability to pay.
This October, Source Vitál is making a difference by donating $1 to The Rose for every order placed. When you receive your products, you'll find a pink sticker, a small token of appreciation for joining us in giving back to The Rose and supporting women's health.
What You Can Do
Prevent
The Rose emphasizes the importance of proactive breast health monitoring. Women are encouraged to conduct monthly breast self-examinations and to schedule a clinical breast examination every year. For women over 40 or those under 40 with a family history of breast cancer, consulting a doctor for risk assessment and annual mammograms is recommended. Take the initiative to prioritize your health and well-being.
For detailed instructions on how to perform a monthly breast self-examination and for more information on screenings and diagnostics, visit therose.org. Early detection is key to maintaining good health and addressing potential issues before they escalate.
Treat
In the hustle and bustle of daily life, we often overlook self-care for our breasts, despite the growing awareness of breast cancer risks. While self-exams and regular check-ups are vital, providing your breasts with daily care is equally important. The skin around your chest area is delicate and prone to dryness and wrinkles. Show your breasts some love by incorporating a holistic skincare routine that includes cleansing, exfoliating, and moisturizing.
To assist you in caring for this sensitive area, we've developed an easy-to-follow holistic treatment method. You can find the treatment recipe and the necessary ingredients here.
Educate
Knowledge is power, and your awareness can make a difference in the lives of others. Share your breast health knowledge with friends and family, encouraging them to perform monthly self-checks and attend essential screenings, not just this month but throughout the year.
For those who are in a position to contribute, consider making a donation to local causes like The Rose. Every contribution, whether financial or spreading the word, can significantly impact women's health.
Join Us
As you shop for your favorite skincare, personal care, aromatherapy, and bath and body products, know that your purchase is contributing to life-saving breast cancer screenings. At Source Vitál, we're not just about promoting well-being through our products; we're actively working to support women (and men!) in accessing crucial healthcare services. 
Join us in making a difference and supporting women's health by shopping now. Together, we can empower individuals to take charge of their health and create a healthier, more equitable world for all.
---