Ageless August - Take 10% Off Products to Improve Aging Skin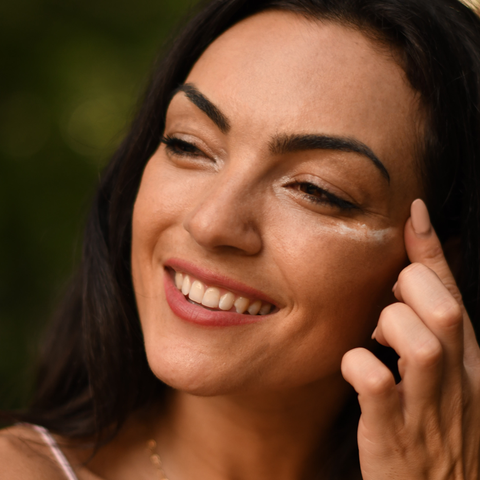 As summer comes to an end, it's a great opportunity to start fresh with new routines and habits to improve our lives - and that includes updating your skin care routine! 
That's why we've declared this month Ageless August. We'll be highlighting some of our best products and tips to keep your skin looking healthy and youthful. 
10% Off Ageless August Collection
No matter if you are in your 20s, 30s, 40s, or beyond, it's never too soon - or too late to start caring for your skin and fighting the effects of time. 
Our Ageless August Collection combats the signs of aging with nourishing natural products that feed the skin with trace minerals, vitamins, amino acids, and enzymes our tissues need to be healthy, and powerful antioxidants that protect the skin from free radical damage. 
Now through August 31st, you'll get 10% off these products when you use discount code AGELESS10. 
Stock up today on products to help fight and improve the appearance of aging skin, wrinkles, fine lines, sallow skin, dark spots, and more.
5 Great Products to Keep You Looking Ageless 
Our curated selection of ageless products include many of our top sellers as well as some newer favorites. Here's our five great options we think your skin will love.
Some enthusiastic fans of this multipurpose serum refer to SV23 as their "glow oil."
Made with 23 of our most delicious plant oils, SV23 brings a youthful more radiant look to all skin types.
It's the perfect face oil to care for your skin as the seasons start to change.
One of the newest additions to our line of facial masks, Ageless Algae is based on the amazing Minkyti Facial at Houston's Sanctuary Spa.
Harnessing the remineralizing and stimulating properties of nutrient-dense algae extracts, hydrating and plumping Hyaluronic Acid and soothing botanical extracts like Aloe Vera, Cucumber and Ginseng, this amazing mask will have your skin glowing like a goddess in only 20 minutes.
Hormonal changes that come with aging can impact the skin. Geranium Cleanser is a gentle and hydrating facial cleanser that brings a sense of harmony to the skin. 
Geranium is known for supporting hormone fluctuations - especially in women. Paired with Aloe Vera extract and eco-certified micellar technology, this cleanser removes dirt, oil and makeup without upsetting event the most delicate complexions.
A true treat for the skin and the senses.
Rosehip Seed Oil + NEW Rose Quartz Facial Roller & Gua Sha Duo
High quality Organic Rosehip Seed Oil is one of the most powerful botanical oils used to improve the appearance of uneven skin tones, diminish the look of sun damaged skin, deeply hydrate and promote a rejuvenated complexion.
Our cold-pressed, unrefined Rosehip Oil has been carefully extracted to retain the maximum benefit of its properties such as Vitamins C and E, beta carotene, and essential fatty acids. 
This rich, yet non-greasy oil is perfect to pair with our beautiful new Rose Quartz Facial Roller and Gua Sha Duo.
These elegant facial tools made from all-natural rose quartz crystals have been dubbed as "Eastern botox" for their ability to smooth the look of lines and wrinkles, reduce puffiness, increase blood flow and enhance penetration of skin care products. 
Pamper your skin to weekly facial massages with this amazing duo. Jade Facial Roller and Gua Sha Duo also available.
With continued use of Source Vitál's beauty regimens created for aged and mature skin, we guarantee your complexion will look and feel renewed.
Our solutions are clean, non-toxic and won't add extra stress to the skin through harsh, aggressive treatments.
This is aging gracefully at its best!
Treat yourself now by clicking here and entering discount code AGELESS10 at checkout. 
---