10 Things We're Grateful For This Thanksgiving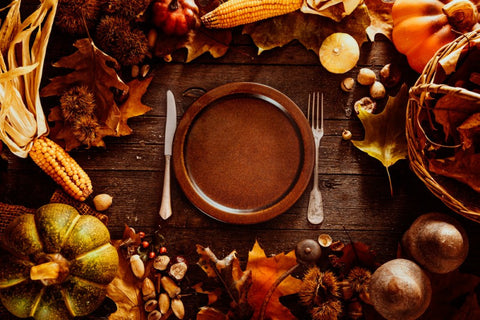 Thanksgiving is one of our favorite times of the year. From the crisp weather to the priceless time we get to spend with family and friends.
It's a holiday we love because it gives us the opportunity to celebrate loved ones, slow down and truly appreciate the little things that make life special.
As a reminder of how many things we have to be grateful for, we've put together this list of 10 things, big and little, that make us smile. What's on your list?
Our health. Being healthy, and knowing how to get healthy is something we'll always be grateful for!
Life's challenges. Without challenges, we'd have a harder time learning and achieving personal growth.
Family, friends and loved ones. Building meaningful relationships is one of life's gifts.
Access to fresh food. We're grateful for the ability to find organic, local produce in our community.
Good books! Especially the page-turners we'll be curling up with this holiday weekend.
Hugs! Getting a hug is sometimes the best way to turn a bad day around.
Stretchy pants, perfect for post-Thanksgiving feast relaxing. We love Sovifit's yoga pants, check them out here!
Nature. Fresh air, sunshine, and earth are some of the biggest things to be thankful for. From the health benefits of spending time outdoors (exercise, vitamin D, etc.) to the healing properties of natural ingredients, we can't imagine life without nature.
Technology. Cell phones and computers have brought the world closer together, allowing us to speak with loved ones and share our stories with you on this blog.
Sharing our family business with you! We get to do what we love every single day, thanks to your support.
From our family to yours, Happy Thanksgiving!
---