Moisturizing Tips for Dry Winter Skin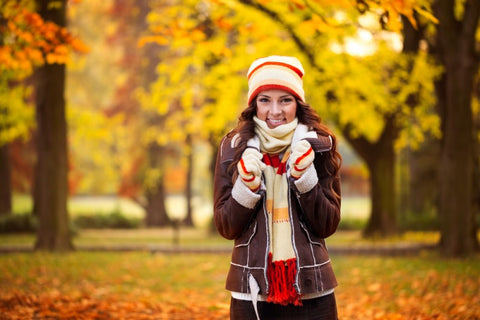 It's that time of year again. The leaves have turned color, the heaters are coming on, and you've unpacked your coats and scarves in preparation for winter. Unfortunately, cooler weather can also take a toll your skin, causing dryness and irritation. We may not be able to keep winter chills from coming, but we can provide you with some tips on how to keep your skin irritant-free!
Visit an esthetician or dermatologist for advice on your winter skin regimen. A specialist who can determine exactly what your skin needs is the best tip we can provide!
Reduce consumption of dehydrating beverages. Holiday parties mean alcohol and during cold spells its tempting to pour yourself that extra cup of coffee. Limit your cocktails and swap coffee for tea!
Exfoliate using a scrub like our Silt Body Scrub to help remove dead skin cells. Dry brushing is another great way to unclog pores and make your skin silky and smooth!
Moisturize often. Moisturizing is even more important during the winter, keeping skin durable. Find the right moisturizer for your skin by using our Skin Care Primer.
Avoid wet clothing. Change out of wet clothing, including gloves and socks, as soon as possible to avoid chaffing or eczema flare ups.
Skip the hot baths and opt for lukewarm instead. Hot water simply dries out the skin and ends up doing more harm than good!
Check all our products designed for dry skin.
How are you keeping your skin healthy this winter? Share your tips with us on
Twitter
or
Instagram
using the hashtag #SourceVital. You never know, we may repost your tip!
---