Fran's Rosacea Story and Evening Routine (Part 2)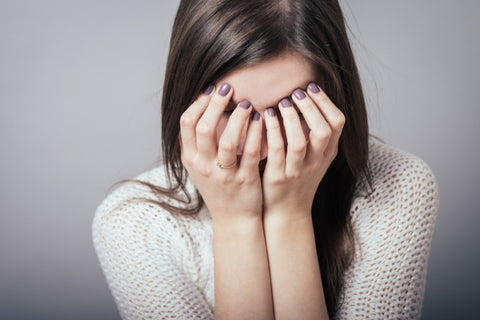 Hello! This is Fran Higgins, vice president of business and an educator at Source Vitál, checking in again. Recently, I shared my personal struggle with rosacea with you and morning routine with you. If you missed that post, check it out here. Today, I'd like to share my evening routine with you.
EVENING ROUTINE: As with any skin complexion, it's important to cleanse you face twice a day. This will help to remove makeup, pollution, and any other buildup from throughout the day.
Lavender Cleanser - This is your nighttime cleanser to remove surface dirt and makeup. It cleans your face without stripping the natural oils. Dispense about a quarter-sized amount of cleanser in the palm of your hand and apply to entire face and neck. I suggest applying and massaging in with your hands instead of a washcloth, as a washcloth can be a bit too harsh on already over-stimulated tissue. If you do prefer to use a washcloth, use a soft one and do not apply too much pressure. Rinse with cool or warm (NOT HOT) water.
Soothing Infusion and Sea Tonic Simple - Follow the same routine as the morning.
Algae Serum Rose –Follow the same routine as the morning.
Soothing Cream

 

-Follow the same routine as the morning.
Note: Initially start with Soothing Infusion.  After a bottle or two, switch to Fortifying Infusion or use Fortifying in the morning and Soothing at night. We have put together two Rosacea Kits to make it easier to address the condition. The Basic Kit with the key products to get you started and the Complete Kit with additional products for a total skin care program.
How has using a new cleansing routine helped your symptoms? Let us now at @SourceVital on Twitter!
---