How to Have a Healthy and Delicious Labor Day BBQ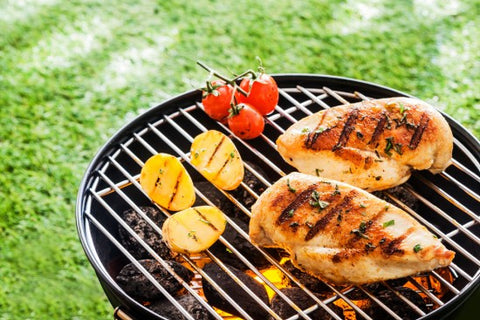 Labor Day has almost arrived! Whether you have the day off or will be rushing home when the clock hits 5, we're hoping tasty barbecue is involved. Here are some of our favorite ideas to have a healthy(ish) meal while still enjoying yourself!
Meat expectations
Don't think of this as a downgrade, but a fun and unexpected switch. Try using lean turkey breast instead of pork cuts for a savory barbecue sandwich. This will cut out some unnecessary calories and still satisfy your cravings! Let sauce abound.
Speaking of sauce
Many barbecue sauces are so appealing because they contain overwhelming amounts of sugar. Without taking the sugar shortcut, you can actually have a better tasting sauce that will not wreak havoc on your health. We love this easy-to-make option from @PrimallyInspired!
Side note
Keep it simple for healthy, efficient and natural side options. For example, fresh fruit is always welcome in the summer months and will offer a sweet complement to the tangy taste of barbecue. Marinate fresh cucumbers and onions for a cool element, and don't be afraid to indulge in some sweet potato fries
The grand finale
You work hard. Dessert is important. This Raspberry Peach Pie from @EatingWell contains easy substitutions, is not difficult to make, and is a colorful summer treat for the whole family.
If you spend the day outside, use our After Sun Soother to naturally alleviate discomfort caused by overexposure. We hope you have the happiest of Labor Days, and if you have any questions, feel free to ask in the comments or on Twitter at @SourceVital.
---