Fran's Rosacea Story and Morning Routine (Part 1)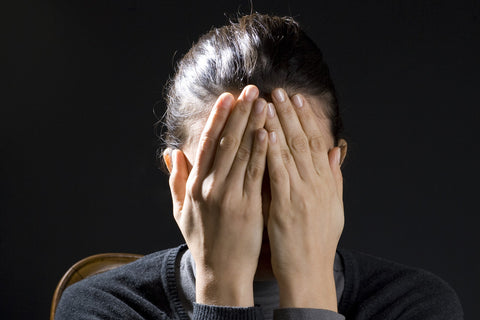 My name is Fran Higgins. I am the vice president of business and an educator at Source Vitál. I am also a licensed esthetician and massage therapist.
I was diagnosed with rosacea more than 30 years ago. I know firsthand the pain and suffering of this condition. In those 30 years, I have discovered several products and routines that have helped me. In this blog series, I'll share these findings with you in the hopes that they help others with rosacea.
What is rosacea?
Rosacea is an incredibly common, but poorly understood facial skin disorder. It affects an estimated 16 million Americans, and according to the National Rosacea Society, 95 percent of those diagnosed with rosacea knew little to nothing about the disorder, including its signs and symptoms, before being diagnosed. 
Some symptoms of rosacea include:
Redness on the cheeks, nose, chin or forehead
Small visible blood vessels on the face
Bumps or pimples on the face
Watery or irritated eyes
Below is my morning routine I developed to treat my symptoms of rosacea. While this works for me, we all have different complexions, skin sensitivities, etc. and therefore, you may need to test out other products that will work best for you.
If you suspect you may suffer from rosacea, make an appointment with your dermatologist or esthetician for confirmation.
My Morning Skin Care Routine for Rosacea
My goal at the initial onset of rosacea symptoms is to calm and soothe the skin, and to reduce the look and feel of inflammation and redness. At the same time, I want to use products that will help strengthen my skin, support the underlying circulatory system and help prevent flareups.
Have you found a routine that works for you to treat the symptoms of rosacea? Let us know by leaving a comment below or tagging us
@source_vital
on Instagram.
Photo Credit: National Rosacea Society
Shop Products for Rosacea, Redness and Sensitive Skin
---