Three Ways to Make Working Out More Fun!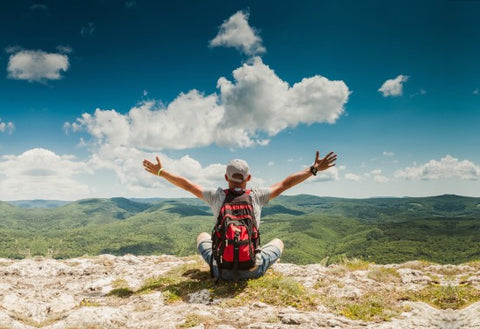 Daily exercise is a crucial part of a balanced life. Those who make time for regular physical activity often have an improved mood, have more energy, sleep better, and have fewer health problems. However, there's a catch; inactivity doesn't necessarily look like it used to. Many adults consider themselves extremely busy, but spend all day sitting in a car or at a desk. In a culture in which we're mentally drained even as our bodies are woefully stagnant, how can we incorporate physical exercise into our overall well-being?
Play mind games. Exercise can be hard, and summoning the motivation to do it can be even harder. You're not going to work out it if it's boring. Find a physical activity that's intellectually stimulating for you and has tangible, achievable goals. Here are some of our favorite ideas:
Rock climb

: Rock climbing gyms are an adventurous environment and your mind will be charting your next move, not obsessing over difficulty level.

Hike

: Beautiful scenery will give you a reason to keep on keeping on, and this type of exercise allows you to work toward measurable dreams. For example, you might think "I'm going to walk this next mile, so in two months, I can climb that 14er."

Swim

: Swimming has a low impact, and a daily dip can seem like a treat, not a chore.

Practice yoga

: Yoga's flowing movements and emphasis on the integration of the mental with the physical will invigorate your mind and body.
Make it communal. Accountability is your new best friend. Knowing someone is waiting for you or relying on you to encourage him or her in his or her own fitness journey will increase your personal investment.
Have grace for yourself and keep going. Too often, we completely throw physical health out the window because we can't be perfect in a moment or a day. If there's no way to make it to your planned workout, do what you can. Take a walk around the block or do 20 jumping jacks in your bedroom. Every bit counts!
We hope these tips help you achieve a holistic and well-balanced lifestyle. If you're sore after a workout, try our natural, soothing Sports Balm. Please feel free to contact us on Twitter at @SourceVital if you have any questions or comments!
---
1 comment
---
---