Vital Gifts for Dad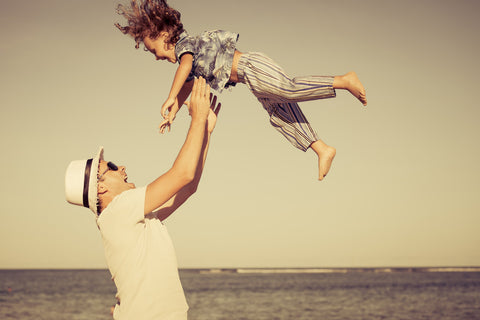 Finding the right gift for Father's Day can be daunting. What's the best way to make your dad feel known, special and loved? This year, you don't have to spend an hour staring down the tool aisle. Celebrate him with something he will truly enjoy and use! We have a line of natural products "For Men" that complement every personality.
For the dad who works hard:

Acknowledge his dedication with our

Stress Relief Body Cleanser

. This bath and shower gel contains essential oils to relax the mind while nourishing the skin.
For the dad who enjoys exercise (or doesn't, but does it anyway):

Help him fight sore muscles, joints, arthritis and sprains with our

Sports Balm

 containing an aromatherapy blend and natural menthol.

Analgesic Bath Salts

is another great option to alleviate soreness caused by movement or arthritis.

For the dad with scruff:

Minimize razor irritation to the skin with our hydrating

Shave Cream

 containing essential oils of Orange and Spearmint.

For the dad who does it all:

Our

For Him kit includes our Men's Algae Deep Cleanse, Shave Cream and Sports Balm. This trio can address a variety of needs – just like him.
Time to relax is one of the best gifts you can give a parent. These products will encourage your dad to pause and take care of himself. Please let us know on Twitter at @SourceVital if you would like any suggestions on how to make this Father's Day memorable. We would love to help you honor the men in your life! Now through Friday, June 19, 2015, use the promo code FD15 for 15 percent off all our products, including these vital gifts for dad.
---