Heal Your Heart with Rose Essential Oil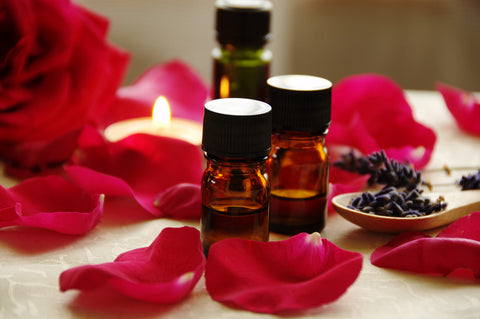 Roses are often regarded as the most beautiful flower, symbolizing love when given as a gift. When used as an essential oil, rose has heart-healing qualities aiding in relief from depression, insomnia, emotional shock and grief. Here at Source Vitál, we sell only the highest-quality rose oil, imported directly from Morocco. There are many reasons to use this essential oil from the floral scent to the health benefits. Here are our top four reasons to start using rose oil:
Love yourself. Rose oil helps heal emotional wounds, boosts confidence and self-esteem, and relives feelings of loneliness.

Play Cupid. Romance is a primary use of this oil. The scent alone can be utilized as an aphrodisiac.

Stay young. Another commonly used property of rose oil is its anti-aging effects due to its astringent and regenerative properties.

Create balance. The oil regulates hormone production and creates balance in the female reproductive system.
Rose oil is a middle note and blends well with most oils making it a good addition to your essential oil collection! What do you love most about rose oil? Let us know with a tweet to @SourceVital!
---