Rosacea Treatment Tips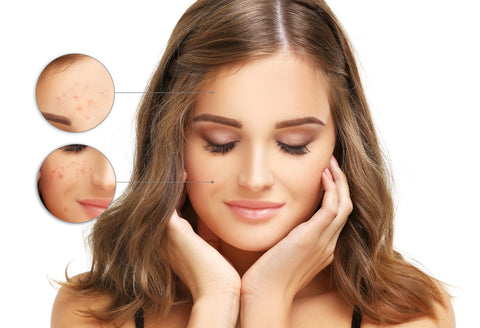 Rosy cheeks are cute on kids, but not so much once you reach adulthood. Rosacea is a skin condition that affects the areas of the face that typically blush: forehead, cheeks, chin and lower nose. Essentially what happens is the small blood vessels in these areas enlarge and become more visible through the skin, looking like small red lines called telangiectasias. The good news is that rosacea is completely treatable through natural and holistic methods.
Try a cooling mask: Our Cool Mask is a soothing and hydrating gel mask featuring aloe vera, algae extract and cucumber that'll cool irritated skin. If DIY is more your style, blend fresh cucumber into a facial mask and leave on your skin for 30 minutes.
Avoid alcohol: Alcohol and caffeine can be a major trigger for people who suffer from rosacea.
Add leafy greens to your diet: High-fiber foods will encourage growth of good bacteria and discourage the growth of bad bacteria.
Rub green tea on your skin: Green tea has anti-inflammatory properties and will calm your skin.
Use essential oils: We suggest our Soothing Infusion, a blend of aromatic essential oils including chamomile, rosewood, jojoba and marjoram.
Have you tried any of these tips to treat rosacea? We also have two kits available for people with sensitive skin or rosacea. Give them a try here!
---