Save the Scary Masks for Halloween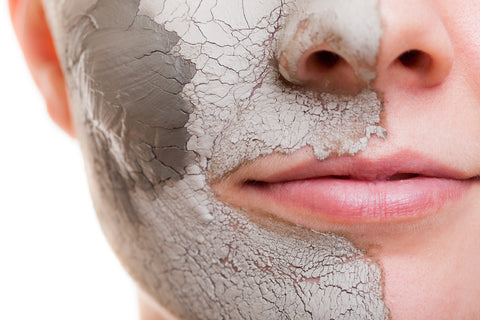 Source Vitál masks will strengthen your complexion by delivering powerful seaweed extracts, whole plant extracts, essential oils, and silt. To have beautiful skin, good genetics are nice, but the biggest part of achieving a healthy complexion lies in your skin's home & professional care. Weekly use of Source Vitál facial masks will yield healthier skin.
Check out these amazing masks from Source Vitál:
Clay Mask: for oily, acne, congested skin Clay clears & clarifies the skin. This mask is for congested, oily, & acne skin, with natural emulsifying lecithin and water-attracting glycerin to balance your skin. A specific blend of essential oils, including Geranium & Rosemary, bring their individual qualities to this soothing mask.
Cool Mask: for all skin types Cool Mask is a soothing & hydrating gel mask formulated to cool overheated & irritated skin. Aloe Vera & algae extract are combined with essential oils & extracts to calm redness & agitated skin. Soothing, protecting, & nourishing, Cool Mask is for all skin types, and is especially healing for sensitive skin.
Hydrative Mask: for normal and dry skin This cream mask employs a complex list of active ingredients including Aloe, Laminaria, Green Tea, & Lavender. These ingredients blend to deeply hydrate normal to dry skin.
Silt Mask: for normal, dry, and mature skin This stimulating mineral mask is unique, full of active ingredients resulting in improved skin metabolism, plumped skin layers, healthier blood network, & regeneration of the skin's immune system. For normal, dry, & mature skin.
---