6 Pre-Race Self Care Tips for Marathoners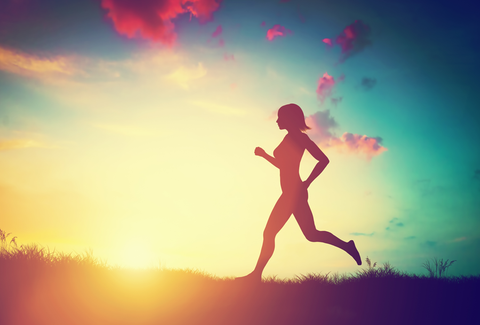 Self-care and marathon running. Sounds pretty contradictory, doesn't it? After all, marathoners voluntarily sign up to pound the pavement mile after mile. But the reality is, proper self-care is crucial success on the road and more importantly, overall health. In today's blog, we'll break down essential pre-race self-care tips specifically geared toward runners taking on 13.1 or 26.2.
As you count down to race day, prioritize your health and fuel your body well. Cutting down mileage in the typical "taper" phase can also bring its own challenges from last minute sickness, and phantom aches and pains, to mental stress and nerves. The best thing to do to combat these so called "taper blues" is to put even more focus into caring for yourself. Here's how:
Hydrate
It's easy to sound like a broken record on this one, but the truth is hydration is often the first thing we neglect. And if you're preparing for a race, lack of hydration (especially in Houston's humidity) can be disastrous. Hydration shouldn't begin the day before the race either. Instead, focus on upping your fluids the entire week leading up to your race.
Avoid Germs
Getting sick on race day is a runner's worst nightmare! Be extra cautious by avoiding germs whenever possible. Be diligent about washing your hands or use Source Vital's Cleaner Hands to refresh on the go.
Sleep More
Odds are, you probably won't sleep well the night of the marathon. Between pre-race nerves, pee breaks and an early wake up call, you simply can't count on a good night sleep. Stack your ZZZs ahead of time by focusing on sleeping well the entire week before the race. With lower mileage, use that extra time to sleep in or get to bed earlier.
If you need assistance getting to sleep or relaxing before bed, add a few drops of Lavender essential oil to your pillow or spritz your bedroom with Source Vital's Tranquil MultiSpray.
Keep Your Muscles Loose
Pre-race soreness and aches is totally normal — sometimes it's mental, but sometimes it's not! Keep calm and give your muscles a little love either way.
Practice gentle yoga poses including legs up the wall, thread the needle (for a nice hip opener), or an easy spinal twist.

Take a warm (not hot) bath using

Source Vital's bath salts

to relax while loosening your muscles.

Keep a bottle or roll on of

Sports Balm

handy. Anytime an ache shows up, just roll on or massage the balm into the sore area!
Eat Well
Carb loading is a beloved tradition for runners, and it's definitely important! But don't wait until the night before race day to focus on good fuel. Keep your pre-race foods consistent with what you've eaten during training to avoid tummy upsets or runner's trots on race day. A simple pasta or rice dish with light sauce and a side of veggies for dinner and a bagel with peanut butter or banana for breakfast is usually a winning combination!
Focus
Running a marathon is just as much a mental feat as it is a physical one. Create time and space to meditate and visualize your race. Clear your mind of stress and let go of negativity so you can minimize distractions and fill your thoughts with positive vibes. Need even more focus? Try Source Vital's Clear Mind essential oil roll on — perfect for enhancing your focus on the go!
When you make self-care a priority, you'll certainly reap the rewards (including that coveted finisher medal!). Your practice of self-care will extend beyond your running endeavors, too. Integrate self-care into your daily life to reduce stress and create space in your life. It will absolutely pay off!
---